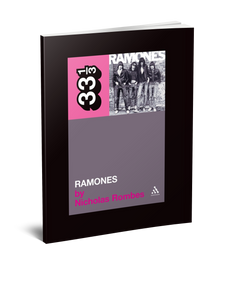 Product Details
Product:
Ramones' Ramones (33 1/3 Book Series) by Nicholas Rombes
Publisher:
Bloomsbury Academic Publishing
Product Description
What could be more punk rock than a band that never changed, a band that for decades punched out three-minute powerhouses in the style that made them famous?
The Ramones' repetition and attitude inspired a genre, and Ramones set its tone. Nicholas Rombes examines punk history, with the recording of Ramones at its core, in this inspiring and thoroughly researched justification of his obsession with the album.