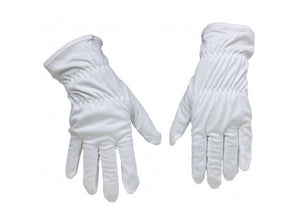 Product Details
Product:
Audio Anatomy - Microfiber Vinyl Handling Gloves
Size:
Available in Large, Medium or Small
Material:
High Quality Microfiber
Product Description
The Audio Anatomy Vinyl Record Handling Glove made of high-quality microfiber is the perfect accessory for the gentle handling of your records. It leaves no fingerprints and cleans the surface when coming into contact with the record. 
In order to remove dirt that will accumulate in the high-quality microfiber cloth when handling your records, it can be machine washed up to 60 degrees.
These Audio Anatomy Vinyl Record Handling Gloves are made in Austria.
Need more vinyl accessories? Binaural Records carries a wide range of vinyl record accessories and cleaning supplies from brands like Vinyl Vac, Vinyl Styl, Big Fudge and more.