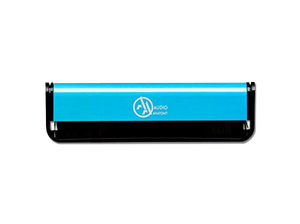 Product Details
Product:
Audio Anatomy - Carbon Fiber Brush Blue Space Edition
Material:
Oak Wood Brush w/ Antistatic Goat and Nylon Fibers
Product Description
Audio Anatomy's vinyl record brush is Highly efficient and easy to use dry-cleaning of vinyl.
Antistatic discharge, Soft ultrafine carbon fibres for gentle and effective cleaning and Stowable handle for removing dust
Need more vinyl accessories? Binaural Records carries a wide range of vinyl record accessories and cleaning supplies from brands like Vinyl Vac, Vinyl Styl, Big Fudge and more.